CLICK HERE TO READ THE FULL ARTICLE »
---
Merry Christmas and Happy New Year 2019, from all of us here at Halbert Law Office. We hope this year has been as good for you as it has for us. We are here to help if you need us!
CLICK HERE TO READ THE FULL ARTICLE »
---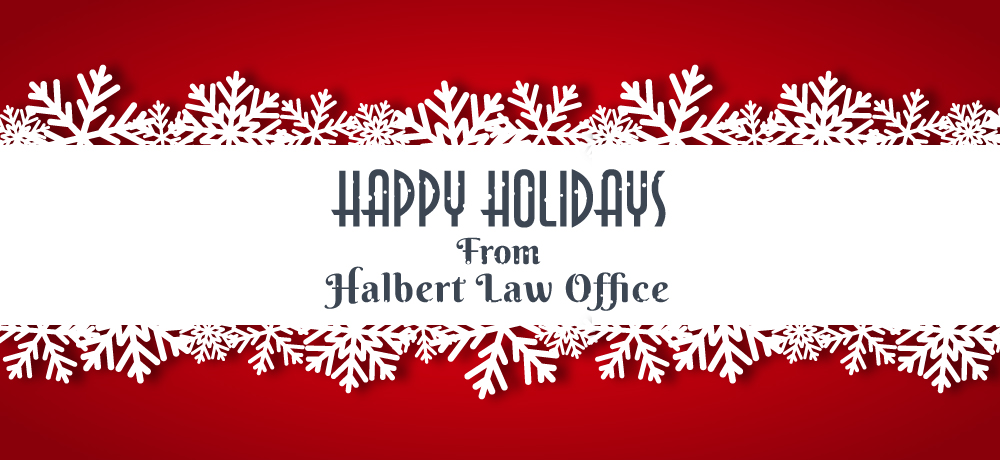 The Halbert Law Office wishes you a blessed holiday season and a happy, healthy, peaceful New Year 2018!
CLICK HERE TO READ THE FULL ARTICLE »
---
Legal matters can be an additional stress to your daily schedules. You may be undergoing a divorce, adopting a child, planning your estate, starting your own business, buying or selling real estate, or a victim of negligence and forms of abuse such as medical malpractice, motor vehicle accident, personal injury, and fraud. Each issue is complex and requires the skills and expertise of a legal professional.
CLICK HERE TO READ THE FULL ARTICLE »
---
CLICK HERE TO READ THE FULL ARTICLE »
---