Merry Christmas and Happy New Year 2019, from all of us here at Halbert Law Office. We hope this year has been as good for you as it has for us. We are here to help if you need us!
CLICK HERE TO READ THE FULL ARTICLE »
---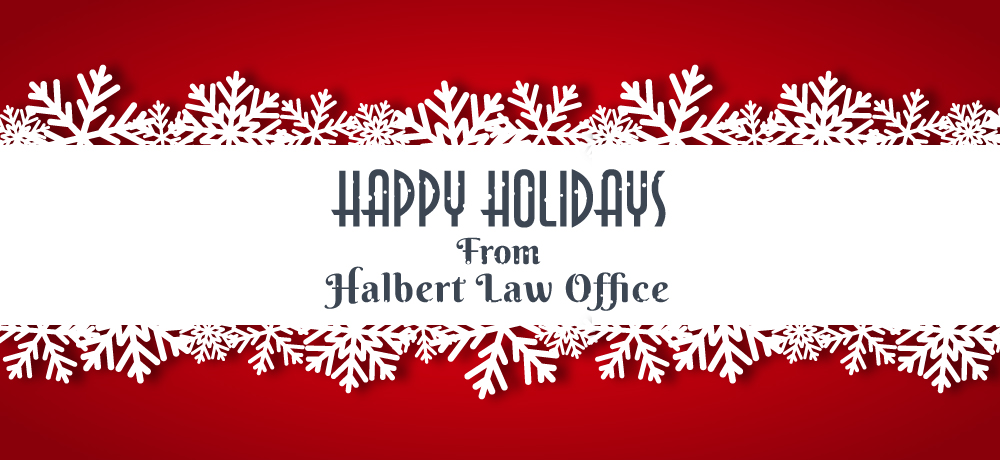 The Halbert Law Office wishes you a blessed holiday season and a happy, healthy, peaceful New Year 2018!
CLICK HERE TO READ THE FULL ARTICLE »
---
CLICK HERE TO READ THE FULL ARTICLE »
---